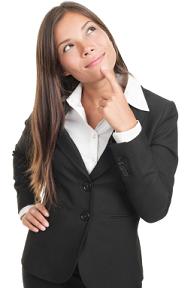 In Australia your status as a foreigner or citizen affects how much you can borrow. Banks and lenders look at how much you can borrow as a percentage of the property value. This is known in Australia as the loan to value ratio (LVR).
The Loan To Value Ratio
The % LVR you may be able to borrow can be anything from 60%LVR all the way up to 95%LVR. However 95% is very unlikey even for an Australian citizen.100% LVR loans are not available in Australia anymore unless you take out a guarantor loan. These are not available with mortgages for foreigners unless your partner or spouse is an Australian citizen.
If you want to borrow over 80% of the property value you must also take out Lenders Mortgage Insurance (LMI). This is a one off insurance payment that protects the bank or lender from the higher risk associated with lending more money relative to the price of the property.
What Do The Banks Consider When Assessing A Loan
No matter where you are from there are specific things that banks and lenders in Australia look for when determining whether to approve a mortgage and how much you can borrow. These include;
Proof of income
Savings in a savings account, term deposit, or shares
Length of time in a job. For example whether you are on probation
Rent or other ongoing payments such as other debt payments
Any debt such as credit debt
Credit history
Security you may have such as other properties
And many more…
These are just a few of the things banks may look at. If you are an overseas citizen it is important to remember that your income, savings in foreign banks, and many other things may not be counted when Australian lenders assess whether you can service an Australian mortgage.
This sounds complicated, but help is available! Mortgage brokers can help you with lender polices and how much you can borrow. In fact we at Mortgage Brokers Australia work with over 40 different lenders and study their different policies so you don't have to.
Enquire online to find a lender today!
Foreign Citizens
If you are looking for property in Australia, as a foreign citizen there are a number of things you need to be aware of. If you are overseas you can only borrow up to 80% of the property value, and all foreign citizens must have FIRB approval to do this. No matter how much you borrow you are also not allowed to purchase a home, only investment properties are available to you. Visit our page on foreign investor mortgages for more information!
Temporary Residents
A temporary resident is a foreign citizen in Australia who has been employed for over 12 months in the country. You can also apply for a loan if you hold other temporary visas and have not been employed for this long. However, banks may consider you a greater risk and your %LVR and/or property value you can be approved for may be lower.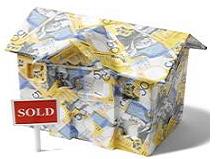 Unlike foreign citizens you are able to buy a home you can live in , not just an investment property. You will also need need FIRB approval unless you hold a spouse or partner visa.
Most importantly, if you can prove you have 5% savings and that you have ongoing income, you can apply for loans up to 90% of the property value. Even students can borrow up to 80% LVR if they buy with their parents as guarantor and own the property as joint tenants.
If you are in Australia as a temporary resident will be on a temporary visa. Some of these include;
457 visa/ Temporary Business (Long stay) visa (Subclass 457
801/820 partner visa
Student visa
Bridging visas (from and to) – These are usually treated the same way as a 457 visa
Mortgage Brokers Australia can help with most mortgage applications by people on a temporary visa. Going through a mortgage broker saves the hassle and bad credit of declined applications as they do not apply with lenders they know will decline visa mortgages without assessment.
If you have a property in mind don't hesitate to enquire online and our specialist mortgage brokers will contact you. For more information visit our page about temporary visa loans on the website of our parent company, the Home Loan Experts.
Australians and Permanent Residents Overseas
Australians overseas have the most options available to them when it comes to loan amounts. They can also buy a home, a second home and even a holiday home. Just like in Australia you do not need Foreign Investment Review Board (FIRB) approval. If buying a home you may even qualify for the First Home Owners Grant (FOHG)!
Whilst not all lenders offer it, an Australian expat may be able to qualify for a loan up to 95% LVR. Some banks consider you as a non-resident and will automatically decline this type of application. However here at Mortgage Broker Australia we know which lenders will assess you with their standard policies.
An Australian citizen who lives overseas and has a foreign spouse can apply for a 95% mortgage ONLY if they buy as joint tenants and not tenants in common.
Permanent residents are treated by standard policy by most lenders in Australia, regardless of whether they are in country or overseas. However they are only able to borrow up to 80% LVR if they are not in the country. In this case they also do not need FIRB approval.
Qualify For A Mortgage Today!
You can qualify for a loan! Banks and lenders in Australia can have very different and often confusing policies regarding foreign investment in property. Mortgage Broker Australia specialises in property and real estate and works with over 40 lenders Australia wide.
Enquire online to find out how much you can borrow today!