Using us as your Mortgage Broker

We are APPROVAL EXPERTS, with more experience & training than normal mortgage brokers.
Our services are FREE for most types of residential loans.
We specialise in Non-Resident and Australian Expatriate mortgages.
Australia wide services to foreigners both visiting and those overseas.
Access to over 40 lenders including the major banks.
A full member of the MFAA & COSL ensuring professional & ethical lending practices.


About our services General mortgage questions Purchasing a property Refinancing

---

Using us as your Mortgage Broker What does a mortgage broker do?
A mortgage broker acts as an intermediary between a lender and a borrower. We talk to you about what you are looking to do such as buying a new home and then work out which lender will give you the best rate, fees and type of loan for your situation.
Everyone's situation is different, and everyone's needs are different, so there is no all round "best lender" in the market. Because there are literally thousands of loans to choose from, finding the right loan is a very daunting task!
A mortgage broker makes the decision simple! By using our expertise you can find the right home loan in less than half an hour. We will even deal with the lender on your behalf making the entire process of applying for a mortgage as effortless as possible.
What are your fees?
We don't charge any fees for standard loans. We will only charge a fee for short term loans (less than 24 months), loans under $300k or some types of commercial loans. For more info read our page on our main Australian website about Mortgage Broker Fees and Charges.
Please note that if you are a foreign citizen there may be associated processing charges that do not apply to Australian citizens.
How do we normally get paid? By the lender! Lenders pay Australian mortgage brokers for doing the work that would otherwise be completed by a bank manager. On average we are paid 0.66% as an upfront commission and 0.18% as an ongoing trailing commission.
These fees vary between lenders and do not alter the cost of your loan as they are paid by the lender.
Which lenders do you deal with?
A we are a separate entity, we can deal with all major bank and non-bank lenders. We have a strong relationship Australia's large banks such as the Commonwealth Bank, ANZ, Westpac, National Australia Bank, St George and we are accredited with most of the others.
We can submit loads to any lender that works with brokers. Some other brokers are actually restricted as to the lenders that we can deal with.
Why should I use you rather than going direct to a bank or lender?
Going directly to a bank or lender means you can't be sure you're getting the best deal. You will only be shown the home loans and discounts they themselves offer. We work with over 40 different lenders and will find you the best deal from all of the mortgages on offer by ALL of them.
We offer additional services not offered by the banks such as a free annual review. This makes sure you are using your loan correctly and the bank is giving you a good interest rate.
After your loan has been set up we will also contact you making sure the lender has sent you all the paperwork. This includes instructions on how repayments are to be made and how to set up internet banking, as well as making sure you now how to use the loan.
How does applying for a loan work?
Applying for a loan is very simple. Simply complete a short application form and fax it back to us along with the documents listed on the checklist on page one of the form. We will assess your situation and call you to discuss which lenders will suit your needs.
Once we know which lender is suitable we will send you the form to sign for that lender and lodge the loan online directly into their system.
Once a lender receives the loan application from us they will complete their assessment, order a valuation and mail you a loan offer to sign. When this is signed and returned the lender can then arrange settlement and advance your loan. We deal with the lender on your behalf so you don't have to.
How much can I borrow?
Once you have provided your application form and supporting docs such as payslips either in person, via fax or email, we will use the lenders own calculators to work out how much you can borrow.
Each lender assesses your borrowing capacity in a different way? For example one lender may consider overtime as part of your income while another may only use half your overtime and another may not include it at all!
There are similar differences in the way lenders assess rental income, commission income and loan repayments.
We believe is that you shouldn't borrow money just because a lender says you can afford it. You should always make your own assessment as to how much you can afford to borrow taking into account that rates may rise or that your income or family size may change.
We aim to give you a mortgage you can afford till the end of your term.
You can find more information at our page on how much you can borrow.
Are you a MFAA & COSL member?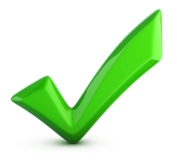 Yes we are a member of both the MFAA and COSL.
The MFAA is the mortgage industry association comprised of banks, non-banks and mortgage brokers as members. The MFAA helps us maintain high ongoing education and training standards, compliance with government regulations and keeps us up to date with industry news.
The MFAA has the power to expel brokers that they believe have breached the code of conduct, ensuring that only professionals continue to practice in the industry.
COSL is an independent dispute resolution service for the mortgage industry. Any of our customers that have a complaint that we have not been able to address can lodge a complaint with COSL.
COSL can then hear their complaint and if we are found to be at fault can fine our business for its misconduct. To date we have not had any complaints lodged with COSL.
General mortgage questions What does LVR mean?
LVR is an acronym for Loan to Value Ratio. This is a term used by lenders to describe the percentage of the property value you are borrowing. It is calculated by dividing the loan amount by the value of the property or the purchase price, whichever is the lesser.
For example if your home was worth $1,000,000 and you decided to borrow $500,000 then your loan would have an LVR of 50%.
The LVR is used as part of the loan assessment process to determine the risk to the lender and also to determine if your loan will require Lenders Mortgage Insurance (LMI) or not. As a general rule lenders are more flexible with their approval guidelines if your loan has an LVR below 80%.
What is LMI?
LMI is an acronym for Lenders Mortgage Insurance. If you are borrowing over 80% of the value of a property then your lender will probably require that your loan is insured due to the increased risk. This insurance protects the lender, not you.
If you were to default on the loan and your lender was to lose money then they can claim on their LMI policy to recover their loss. The two main LMI providers in Australia are Genworth Financial and PMI.
The insurance premium for LMI is charged at a sliding scale depending on the loan amount, lender and percentage of the property value you are borrowing. The lender will pass this premium on to you as a once off fee when your loan is advanced.
For low doc loans LMI is often charged if you borrow over 60% of the property value. Some lenders will pay your low doc LMI premium for you and will charge you a higher interest rate to compensate.
Did you know that the LMI premium can vary significantly depending on which lender you use? Often people do not check the cost of LMI when shopping for a loan and think that the lender with the cheapest rate is best when in actual fact they could end up paying several thousand dollars more!
We always check to make sure that the lender you are using has a competitive LMI premium AND interest rate for your home loan. Or alternatively, use our online LMI premium calculator to find an exact premium for your situation.
Purchasing a property Do I need a deposit?
If you are a non-resident or temporary resident you will need to have a deposit saved up for you purchase. Typically you will not be eligible for a mortgage for more than 80% of the value of the property.
On top of the 20% of the value, you will also need enough savings to cover the other fees and charges such as conveyancing fees and legal costs.
It is best if you have 4 – 5% of the purchase price for these extra costs. This means that overall you are far more eligible for the loan if you have approximately 25% of the purchase price in cash or a form of liquid assets.
For those of you that already own a property there are loans that will allow you to use the equity in your current property as security for your new loan, allowing you to borrow more.
Do I need a loan pre approval?
There is no legal requirement to get your loan pre-approved before signing a contract to buy real estate or property. We do not recommend you do this however as committing to buy without definitely having the funds available can potentially put you in a precarious financial position.
Once pre-approved you can search for a house with the knowledge that you finances are safe.
No matter the market conditions, most good properties sell quickly. If several buyers are all after the same property it is usually the one that has their loan approved that can sign the contract first and secure the property.
Getting a preapproval is very simple. Just talk to us and we will guide you though the entire process.
What is the process of buying a home?
The first step of buying a home is to work out a budget and maximum amount you are prepared to spend. This also includes talking to us and applying for a loan preapproval, there isn't much point buying a home if you don't know if your home loan will be approved!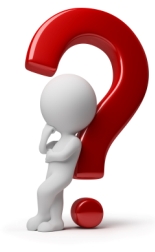 You should also look for a conveyancer or solicitor to help guide you through the legal procedures of buying a home.
The next step is to research the area you are interested in, speak to local agents and find a suitable property. When you find a property that you are interested in you can then make an offer. Depending on which state you are in and if the property is being sold at auction the exact process can vary somewhat.
Sometimes you will have a cooling off period or a finance clause allowing you time to arrange a pest inspection, building inspection, strata inspection (for units or townhouses) and obtain your final loan approval.
Once you have completed your due diligence and your loan is formally approved you can commit to buy by giving the selling agent your deposit. This is usually 10% of the purchase price however you may be able to negotiate a smaller deposit or to provide a deposit bond instead.
Normally there are six weeks between when you sign the contract and when the property changes hands. During this time your conveyancer or solicitor will liaise with your lender, your mortgage broker and the vendor's (seller's) conveyancer or solicitor to make sure everything is ready for the contract deadline.
On the afternoon of the day of settlement you can pick up the keys to the house from the agent and move in! Your lender will have advanced the funds and will usually send you a letter to inform you when the first repayment is and confirming how the repayments are being made.
Read more here about the property buying process.
What is the difference between a conveyancer, solicitor & a settlement agent?
Solicitors are specialists who can give legal advice and prepare legal documents. This can include conveyancing which is the process of transferring a property's ownership from one person to another.
Conveyancers are specialised clerks that work only with conveyancing. Conveyancers may or may not have a legal background or legal training. Most states require that conveyancers hold a license, have the appropriate qualifications and that they are adequately insured.
In Western Australia settlement agents are used in place of a solicitor or conveyancer. Settlement agents are specialised administration staff that handle the transfer process.
They do not usually get involved in the offer and acceptance contract between the buyer and seller which is instead handled by the real estate agent.
There isn't too big a difference between a solicitor and a conveyancer except that a solicitor is qualified to give legal advice whereas a conveyancer may be a little cheaper and may give better service.
What is settlement?
Settlement is the term given to when the purchase is settled or resolved. This is when the difference between the deposit already paid and the agreed purchase price is paid and the title is transferred to the new buyer.
In most cases the actual settlement is a meeting between the vendor's conveyancer, the vendor's lender, the purchaser's conveyancer & the purchaser's lender.
At the meeting the purchaser's lender will advance the loan to the vendor or to the vendor's lender if the vendor had a loan on the property which needed to be repaid. The vendor or vendor's lender will then give the title for the property to the new lender as security for their loan.
Refinancing
Why do people refinance?
People refinance their home loans for a variety of reasons. Refinancing is the process of repaying your old mortgage with a new mortgage, usually from a different lender.
An internal refinance is the term used if you are repaying your old loan with a new loan from the same lender. A mortgage broker can help you with both an internal and external refinance.
Refinancing to save money is the main reason why people refinance. If your lender is no longer competitive then you have little alternative but to move on. The difference between lenders can be stark and it quite common for our customers to save thousands of dollars just by changing home loans.
Other customers of ours refinance to consolidate debt. This is the process of paying off multiple debts such as your home loan, credit card, personal loan and HECs debt all into one home loan.
The more expensive unsecured loans are paid out by your new loan which means that overall you will have a lower rate and longer loan term. This reduces the size of the repayments and reduces the amount of interest you pay.
There are many other reasons to refinance. These may include refinancing because your current lender can't approve a loan increase, refinancing to release equity or refinancing because your current lender has terrible service.
Is it possible to refinance my Australian loans while I am overseas?
Yes we can refinance your debts in Australia or a mortgage that you already have in Australia as long as you have an Australian property that can be used as security.