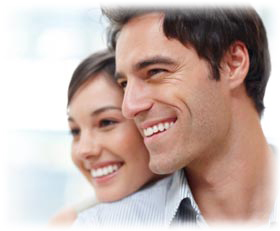 Are you looking to invest in Australian real estate? We can help! Whilst most mortgage brokers a limited choice of lenders for most of their loans, we work with over 40 different banks and lenders!
Most bank managers have never even worked for another bank! This means their knowledge of what Australian mortgages are on offer is extremely limited. What does this mean?
Don't believe them if they say your home loan can't be approved!
Talk to us at Mortgage Broker Australia for the right advice and the best mortgage every time!
Why should you talk to us?

Our staff are APPROVAL EXPERTS, with more experience & training than normal mortgage brokers.

We specialise in non-resident and Australian expatriate home loans.

Our services are FREE for many types of residential loans over $300,000.

Australia wide services: We can help people anywhere in the world to buy or refinance property in Australia.

Access to over 40 lenders including the major banks.

We hold an Australian Credit Licence and are a member of MFAA & COSL, ensuring professional & ethical lending practices
What are our areas of expertise?
What sets us apart from other mortgage brokers is our credit knowledge and ability to get your Australian loan approved even if others have failed. Unlike most mortgage brokers we are specialists in a few select areas of Australian finance:
Australian Expat Mortgages: We are experts in the criteria for loan approval for non-resident Australian citizens living over seas
457 Visa Mortgages: We have vast experience with home loans for foreign citizens living in Australia on a working visa.
Mortgages for Temporary Residents: We understand the qualifying criteria to help foreign citizens and temporary residents living in Australia get mortgage approval.
Loans For Foreign Investments: We are knowledgeable in the approval process for investors wishing to purchase property in Australia.
Buying Real Estate in Australia: We are experts in the property buying process. If you are not a resident of Australia we can help you purchase property whether you are in the country or are overseas. We can also assist in getting Foreign Investment Review Board (FIRB) approval.
Do you already have a property in mind and are looking for a home loan? We can find the right loan for you! Enquire online or call 1300 889 743 and talk to one of our mortgage brokers today.
What can Mortgage Broker Australia do for you?
Our staff at Mortgage Broker Australia are constantly researching lender policy changes and available deals.
We look through hundreds of mortgage products available and the right choice to suit your home loan needs.
This gives us a greater ability than a single lender to source out loans that fit your borrowing needs.
We handle all loan processing, such as making loan applications, ordering credit reports, title reports and appraisals. We support you throughout the entire application and settlement process.
If you have an Australian property in mind, need information and help regarding your individual situation don't hesitate to contact us and enquire online or call us on 1300 889 743.
What if my documents are in a foreign language?
Do not worry if your documents are not in English. Banks and lenders sometimes offer in-house translation. Even if your preferred lender does not there are translation services available which are not overly expensive.
Apply for an Australian mortgage today!
Do you need information specific to your situation? You can call us on 1300 889 743 or enquire online and one of our mortgage brokers will contact you as quickly as possible.
We specialise in finding home loans for foreigners who are both overseas and within Australia.