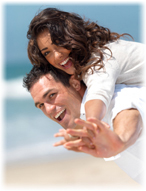 Most Mortgage Brokers are disorganised, biased towards one lender and poorly trained. Here at Mortgage Broker Australia we offer a higher level of service, better advice and better loans than our competitors!
We are setting an example by delivering on this promise, not just to Australian citizens and permanent residents, but temporary residents and foreign citizens too!
We are the mortgage approval experts!
Our mortgage brokers are not normal brokers. They have all had experience working within the banks and lenders themselves; some were even in the position of approving or declining loans like yours!
This gives our team far more knowledge and experience than your average mortgage broking company.
Unlike most mortgage brokers we are experts in the lending guidelines used by the major banks and other lenders. Therefore, we know which lenders will help and which ones will not!
Who can apply for an Australian home loan?
We are experts when assisting non-residents and foreign citizens apply for Australian mortgages. Our specialities include but are not limited to:

Expatriate Australians – Australian citizens living overseas.

Foreign Investors – Foreign citizens either overseas, or on short visits to Australia.

Temporary Residents – People who have lived and worked in Australia for greater than twelve months.
We also provide tools such as our Non-Resident mortgage calculator that can give you good indication of whether you're eligible for an Australian Mortgage.
We can make overseas applications easier!
Many of our customers are situated overseas, making traditional application processes next to impossible. Here at Mortgage Broker Australia we understand the process of identifying and providing supporting documents from overseas. We can even work via email to submit a loan application!
The extensive line of lenders at our disposal allows you access to some of the same negotiated discounts that are available to people living within Australia.
Importantly, we know which lenders are best for non-residents. Some banks and lenders can't mail statements overseas and some of them will even require you to come to one of their branches in Australia, just to make simple changes to your accounts!
We can refer you to the best professionals
A mortgage in Australia involves more than just a lender. Transferring title, moving finances and searching for property can be very difficult when overseas. When processing your application we can refer you to professionals such as:
Conveyancers
Solicitors
Accountants
Buyers Agents: A buyers agent can do a lot of the work for you, including finding you a property.
Free services
Our services are completely free for most home & investment loans. We will only charge a brokerage fee for certain types of short term loans, small loans and some types of commercial or trust finance.
We get paid by the lender for doing the work that would otherwise be done by a bank manager. You you pay the same rate as if you went to the lender directly. However, unlike a bank, we can help you choose from a wide variety of lenders. You can review our fee structure here.
Services Australia Wide
Are you a temporary resident within Australia? A foreign citizen or Australian expatriate overseas? No matter which one you are we can deal with anyone buying a property or refinancing a loan within Australia.
Call us pn 1300 889 743 or enquire online and our streamlined business will efficiently assess and deal with your application. We commonly deal with applicants from all states of Australia, and foreign citizens from different countries all over the world.
Home loans from 40+ lenders
Did you know that some larger mortgage broking companies are part owned by one of the banks? We are independently owned and can arrange loans with the four major banks as well as many reputable non-bank lenders.
MFAA & COSL membership
As both a member of the MFAA and COSL we are bound to uphold the highest level of standards with our work. Members must meet strict experience, education, ongoing training and insurance requirements to renew their membership each year.
Enquire online to deal with a specialist mortgage broker who specialises in non-resident and Australian expatriate mortgages and can get the job done right the first time.