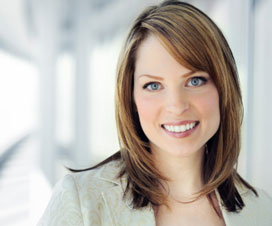 A Buyer's Agent or Advocate is a real estate professional. You the buyer employ them to do much of the work for you. They can search for, analyse and acquire real estate and property, all on your behalf.
What Does a Buyers Agent Do?
They can organise all of the professionals involved for you. Conveyancing, real estate agents, inspectors; these are just a few of who you need to make sure you secure a home. On top of this they also can search for and inspect properties on your behalf.
Some things they can do include;
Due diligence – As you pay them they make sure to get the job done to your satisfaction
Comparative Market Analysis (CMA) of a property. This can include sales
Median prices and rental yields – Some agents will do this for different suburb demographics
Comparisons – They can tell you what the property may be worth in the current market and compare this to the asking price
Auction proxy-bidding – With your approval they can bid at auction on your behalf, you don't even have to be there!

A well as negotiating with over 40 banks and lenders, Mortgage Broker Australia can also put you in contact with a Buyers Agent. Enquire online today!

What benefits does a Buyers' Agent provide?

Looking for a home can be time consuming, stressful, emotional and draining. By hiring an agent much of this work is done for you and you no longer have to worry about many parts of buying a home. If you are overseas for example, a buyers agent means you may not even need to enter the country!

Before looking for a home there is a lot of research involved. Finding out what areas for example are safe, secure and have a stable value outlook can be very time consuming. You may not know about local market conditions or how the property market works in general.

A very common problem is simply a matter of time. Most people are time-restricted due to work and family commitments. As an agent does much of the leg-work for you time becomes far less of a problem. You don't have to worry your boss about taking time off to visit different properties for example.

If time is an important issue for you and you have found a property, a Buyer's agent can even go to auction and bid for you! This means a family or work issue that needs to be resolved or attended to can still be done as the agent can bid as per your instructions.

There is also the issue of biased help. As a buyer's agent is paid by you, and not on commission, they are far less likely to be biased towards certain area codes or property types.They take into account all your wants and needs, looking for a property that suits you, not one that increases the size of their paycheck.

A Real Estate agent for example isn't trying to hurt you; they are just legally required to look out for the seller or vender's best interests first.

Another benefit an agent may offer is access to more properties. Agents are likely to be aware of most of the properties on the market in specific areas, saving you the time and effort of researching this yourself. They may also be aware of those not available on the open market.

More reasons why a buyers' agent can help

A real Estate agent is sometimes known as a "Sales agent". They are paid for by the seller and as their pay increases as the prices increases they may be looking for the best price possible.
The average property buyer does not understand or lacks relevant information about the property market.
Interstate, overseas and rural clients may have very limited knowledge about local market conditions and need the experience of a local professional

Save Time and Find Out About Buyers Agents Today!

This is only the tip of the iceberg when it comes to the help an agent can offer. Mortgage Brokers Australia works with buyers' agents all over the country. To save yourself long hours of work, Enquire online today and find out how a Mortgage Broker and Buyers' Agent can help you.