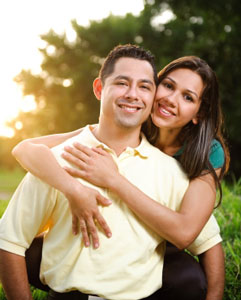 Australian citizens living overseas (expats), often apply for loans to purchase real estate in Australia. If you are in this situation we can help. Read on to find out more.!
Borrowing Limits
The loan to value ratio (%LVR) that you can qualify for is more dependent on your financial situation than your status as an expat. If your income level is high, your job outlook is steady, and your debt level is reasonable, you have a good chance of qualifying for a 90% or 95% mortgage.
As an expatriate, it can sometimes be difficult to provide the necessary documentation to prove that you are financially stable. This is the biggest obstacle, since different countries have different systems. If it is difficult for you to demonstrate financial stability, you may be limited to an 80% loan.
This is not necessarily as bad as it sounds, especially in the long run. Larger mortgages require you to sign up for lenders insurance, and you ultimately pay more in interest. However it does mean that you will need to have more in savings to be able to afford the larger deposit.
There are lenders that do not view your expatriate status as a reason to deny you the same loan to value ratio that they offer to other borrowers. Mortgage brokers work with many banks and lenders and are your best port of call to find one that can help you.
Mortgage Broker Australia can help you find the best lender for your needs. Enquire online today and a mortgage specialist will be in contact with you soon.
Interest Rates
A bank that thinks they can get away with it very well may charge you a higher interest rate because of your expatriate status, but there is no reason you should accept this. Most banks will only consider your financial situation when determining your interest rate, since being an expatriate doesn't increase your risks of failing to pay off the mortgage in most cases.
Some banks will refuse to offer the same discounts that they do to their other customers. If you do your research beforehand and work with a mortgage broker, you will typically be able to receive the same discounts.
Proving Income
As long as you are currently working in a country where you receive a payslip or tax return written in English, you should have no problem demonstrating proof of income. If your documents are not in English it can be helpful to work with a mortgage broker who has employees capable of translating the information, or knows lenders that offer foreign document translation for free.
Not all countries offer formal payslips. If this is the case, you will most likely need to apply for an 80% mortgage only.
Not all Lenders are Equal
The biggest obstacle that borrowers face as an expatriate is documentation. Most banks are accustomed to working with Australian income sources. They might not know how to work with addresses and phone numbers outside the country.
Others typically ask for a signature from your local Australian Consulate. In some cases, they won't even work with an individual who has been given the power of attorney.
This is why it is important to choose the right lender before getting started. The process can become much more complicated than it needs to be if the wrong bank is chosen. Some mortgage brokers are experienced in working with expatriates.
Mortgage Broker Australia for example specialises in expatriate Australian mortgages and deals with over 40 lenders Australia wide.
Foreign Investment Review Board
FIRB is only concerned with ensuring that foreign investment benefits the Australian economy. As an expatriate, you are still considered an Australian citizen. Not even a permanent resident mortgage generally needs FIRB approval, so you need not be concerned about government approval before applying for a loan. This is true even if you are buying real estate property strictly for investment purposes.
If Your Spouse or Partner isn't an Australian
Rarely is it a problem to have a non-Australian partner when applying for a mortgage. As with any of the above issues, banks have their own choices when it comes to how to deal with things.
Nonetheless, if you are married or in a relationship with somebody who wants to buy a house with you, they are generally treated as though they are an Australian citizen, even if they are not.
Find out more today!
Mortgage Broker Australia is a website built for non-residents and expatriates looking for real estate and property. Try the section on mortgages in Australia for some benefits you can add to your loan.
You can also try using our home loan calculators to determine if you are eligible for and Australian mortgage, and to give you an idea of what fees you may need to pay such as lenders mortgage insurance.
More personalised information is only a click away! Enquire online with Mortgage Broker Australia for information regarding expatriate and many other overseas investment in Australian property and real estate.