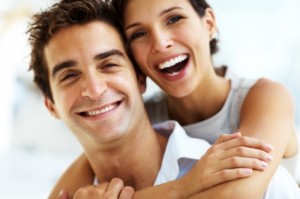 Buying real estate or property in Australia is easier than you may think!
Whether you are buying from overseas or travelling to Australia there are many different options available to you. Financing your home or investment should be done using Australian dollars, however a few foreign investors prefer to use their own currency for their mortgage. If you choose this way make sure you are aware of the risks involved.
The process does not have to be daunting! However, it can be risky if you do not take the proper precautions. These include research and of course talking to professionals such as mortgage brokers about the processes involved.
Once you have read this page;
A Mortgage Broker Will Give You Far More Options!
Mortgage brokers negotiate with the banks and lenders on your behalf!
Another major reason mortgage brokers are important is their knowledge and use of many different lenders. Mortgage Broker Australia (MBA) deals with over 40 banks and lenders, just on its own! One bank may have lending policies that prevents them approving your loan. All MBA does is apply at the lender most likely to approve your loan first time.
Why do some banks do this? When working with foreign investment many banks are very cautious, in fact some decline the loan without even looking at the specific details of an application. Our mortgage brokers are aware which lenders act this way.
What does this mean? Knowing bank and lender policies indicates to us which lenders are more likely to property assess your application. Therefore there is a far greater chance of your loan being approved!
Foreign Citizens Need To Apply For Government Approval
Foreign investment in Australia needs approval from an Australian Government body called the Foreign Investment Review Board (FIRB). This is another step in the application process as FIRB monitors all foreign direct investment in Australia. However do not worry, this is usually a relative formality and it is very unusual to not be approved.
For more information you can read up on the Foreign Investment Review Board here.
Buyers' Agents Can Help You Find Real Estate And Much More!
Buyers' agents are a great help to many real estate and property buyers. For a small fee they can actually do most if not all of the legwork for you. This means they will find available properties and go to the inspections. They can even act as proxy bidders for you at auction! This is especially helpful if you are going to remain overseas during much or all of the process.
You can read more on this at our Buyers Agents page.
Where to Buy
Where to buy is another very important thing you need to know and researching this is another important part of the process. You can pay professionals such as the buyers agent for this kind of service, you can travel to Australia to do some research yourself, and you can also try researching these things at different websites online.
Conveyancing
Conveyancers are legal representatives that actually take care of transferring title from the previous owner to you. If you do not do this, you cannot legally take possession of your own home!
You can go to our page on Conveyancing to find out more about this and other legal advice.
Browse Our Website To Find Out More
As you can see there are a number of steps involved and information required for you to own your own investment property or home within Australia. Following the links on the page or the menu on the right will give you much more specific information on the processes mentioned above and much more.
Apply for an Australian Mortgage Today!
Mortgage Broker Australia also can offer personalised service that caters for your specific circumstances. Enquire online today to find out more about owning property in one of the most stable housing markets in the world today.
For more information you can also read our buyers guide on the website for our parent company, the Home Loan Experts.