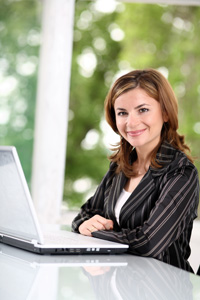 If you are a foreign citizen who is either visiting Australia, or in the country on a work visa, you might have questions about your ability to obtain an Australia mortgage and buy a home. As long as you are in a reasonably good financial situation, there is usually a way to make this happen. Here are some of the scenarios you may be dealing with.
Working Visas
Do you have a working visa such as the 457 visa? It's not as difficult to obtain an Australian mortgage as you might think. There are some banks that refuse to lend to foreign citizens; however there are banks and non-bank lenders in Australia who will.
Virtually anybody with good financial history can apply for a mortgage at 80% of the value of the property. If you've been in the country for longer than a year, you might be eligible for a 90% mortgage. People married to an Australian or a permanent resident, you can qualify for a 95 percent mortgage. Finally some professionals such as those in medicine may qualify for extra discounts.
While there are some banks who will charge a higher interest rate if you aren't a citizen, this is only because they hope you are unaware of the other options. Several banks are available which will offer the same rates that they do to citizens.
A great source of information about temporary visa loans is the page on our parent website, Home Loan Experts.
To find out about these banks you can use a mortgage broker in Australia. Specialists in helping foreigners secure a loan, Mortgage Brokers Australia can help. Enquire online to find out your eligibility today!
Can I Borrow More When I am in Australia on Holiday?
Overseas workers not employed in Australia will usually only qualify for an 80% loan. Similar to a working visa, you will only qualify for a mortgage at 95% of the property value (90%LVR) if you are in a relationship with an Australian citizen or permanent resident.
Don't allow the 80%LVR restriction to dissuade you! Generally you will only pay the same interest rates as Australian citizens. Most financial experts recommend only borrowing an 80 percent mortgage in the first place. Larger mortgages require lender's insurance and can attract higher interest rates.
Length of Stay
Obviously the amount of time that you intend to stay in Australia will play an important part in whether or not you will qualify for a mortgage. If you can't provide a compelling reason for the bank to think that you won't walk out on the home and stop making your payments, you are much less likely to qualify. The length of your stay will affect how willing a bank is to work with you, be it days, weeks, months, or years.
If you do not have a job in Australia, you are not an investor, and you aren't in a relationship with a resident, it can be considerably more difficult to make a purchase. If you are thinking about buying a holiday home, you will probably want to find a mortgage broker who specializes in finding banks who will be willing to assist you.
Mortgage Brokers
Mortgage brokers in Australia are usually paid by lenders, not by you. This means that not only are they extremely helpful, they don't cost you anything. The biggest advantage of this is that you can focus all of your efforts on finding the most reputable broker, without worrying about how much they will cost you.
As mentioned above, not all lenders treat foreigners the same way as Australian citizens. If you choose the right broker, however, you can typically find comparable deals.
Mortgage Brokers Australia work with over 40 different banks and other lenders, contact them or enquire online to find out what lender is right for you. You can also read about the property buying process for more information about mortgages in Australia.
Prospective Marriage Visa
People visiting the country on a prospective visa will often have even more opportunities than a temporary resident. While this isn't true of all banks, many of them will treat the partner or spouse of an Australian citizen as though they were a citizen themselves.
Committing to buying a home with an Australian demonstrates that you are unlikely to simply walk away from the home and therefore servicing the debt. In most cases, you would only do so if you left your partner. Leaving your partner has the same effects on a mortgage regardless of whether you leave the country or not, so banks don't consider you to be any more of a risk than an Australian partner.
Government Approval
Foreign citizens buying Australian real estate need the approval of the Foreign Investment Review Board (FIRB). This is not as scary as it sounds as nearly all applications are approved. The purpose of the Board is to prevent investors from frivolous speculation.
As long as you are buying property that you intend to use, you will have no problems. The only exception is if you are planning to buy used property and rent it out. This is not allowed by the FIRB. You can only buy used property if you intend to use it personally.
Apply for a Mortgage in Australia Today!
Buying property in Australia on your own can be hard work! Enquire online specialists on foreign property investment can make the process much easier. Enquire online today and Mortgage Brokers Australia will help guide you through your property purchase.