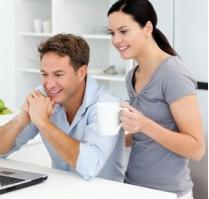 Whether you are an Australian expat or a foreign citizen, you can choose to buy an Australia mortgage while overseas. If you are an expat looking for either a home to live in or real estate to invest in, or a foreigner looking to invest, here are some of the things you need to know to get started.
Buyers' Agents Do The Research For You!
As you are overseas you can't meet with real estate agents in person, therefore you will need to hire a buyers' agent.
It is their job to visit and look through all of the properties that you are interested in. Online classifieds might be an excellent way to find property that you are interested in, but somebody absolutely must see the place in person in order to verify that it's worth the asking price.
Always verify that your buyers' agent is licensed. They should never be selling their own property. Ideally, they should be fairly well known, giving them the negotiating power that you need in order to get a good deal on your home.
While they have been around for a long time in some countries, buyers' agents are a relatively new concept in Australia. Since a real estate agent's primary goal is to make the most money for their client (the selling of the property), a buyers' agent helps negotiate a better deal on your end. It is generally a good idea to find an agent who charges a flat rate. Charging based on the price of the home provides the wrong incentive.
Our page on Buyers' Agents can tell you more!
Mortgage Brokers Negotiate With Banks On Your Behalf!
You may not be aware of the fact that mortgage brokers are free for most services in Australia. They are paid by the lenders, so you don't have to be concerned about finding a "cheap" mortgage broker. At Mortgage Broker Australia we know the lending policies of banks and lenders, giving us a greater negotiating power.
Not all brokers are created equal. Many work with only a small selection of banks. This is not always a problem for the typical borrower, but if you are trying to buy a home overseas things can get quite a bit more complicated. Many banks don't want to work with foreigners as they may also consider you to be at a higher risk of walking away from or defaulting on the loan.
Our brokers have access to over 40 banks and lenders!
This means if you go through us you greatly increase your chance of approval and of borrowing a greater percentage of the property value. How? Knowing their lending policies means we know who is more likely to accept your loan application. We also have more chance of finding the most competitive deal that could save you thousands over the life of the mortgage.
Our brokers not only know which lenders have the best deals, they can also put you in contact with other experts such as buyers agents and conveyancers! Enquire online to find out more about how we can help.
Get A Mortgage For An Off The Plan Property
If you are an investor, it might make more sense to purchase property "off the plan." This means that you put down a down payment on a property that hasn't been built yet, based entirely on the drawing, plan or blueprint. In many cases you will pay a discounted rate and the value of the property may improve significantly by the time settlement occurs.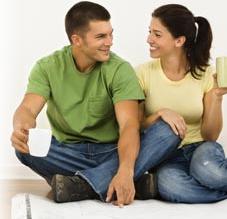 Generally, it is a bad idea to buy off the plan if you are not in a very strong financial situation. There is the chance an off the plan property will not be worth its projected value and you may end up owing more than it is worth.
A home loan pre-approval is also a necessary part of the process. Unfortunately, pre-approval does not guarantee approval and you may be turned down when the time comes to set up the loan. This is possible. even if you have already put a down payment on the property.
Go to out page on Off The Plan Mortgages for more information.
Foreign Citizens Need Government Approval!
If you are a foreign citizen and not an expat, you will most likely need your mortgage to be approved by the Foreign Investment Review Board. As long as you are buying the property for use and not speculation, you will encounter far fewer problems.
If you are an investor, you can only purchase new property. Vacant land needs to be developed quickly. You must sell any property that is not being used. You are also now allowed to live on any real estate you purchase.
Conveyancing
To complete the process, you will need a conveyancer or solicitor to handle the legal documentation and to transfer ownership and title of the property. They will need to be licensed to work in the same state as the property you are buying. In Western Australia, they are referred to as settlement agents.
Find out about the three stages of conveyancing and much more.
Loan Pre-Approval
While loan pre-approval is not always completely accurate relative to the purchase price, it is still advisable to get approved before buying property or real estate. The fact of the matter is, a good property at a good price doesn't stay available for very long. If you are not yet approved for a mortgage, somebody else may buy the property before you get the opportunity to take out a mortgage.
Knowing exactly what housing market is available to you is also extremely helpful. Loan pre-approval can also give you an idea how much you can borrow and therefore you aren't wasting time looking at homes that you can't afford to purchase.
Completing the Purchase and Signing the Contract
You should have the contract sent to you or your trusted representative. Never sign an agreement to buy a home without first getting your loan formally approved. While the pre-approval might say that you can buy a home, it is not unheard of that the bank will turn you down once the formal application goes through. This could leave you in serious financial trouble as you now have an enormous debt and no money to pay for it.
Have your conveyancer look over the contract in order to make sure that everything is both legal and fair. Every state in Australia has different laws about real estate, so a specialist is necessary. If there is a cooling off period, you can sign the contract without a loan, but you may still be charged a holding deposit. If there is no cooling off period, wait until the bank has formally approved the loan, which typically takes about a week.
Apply for an Australian Mortgage from Overseas!
Buying real estate or property in Australia is easier than you may think! For more information regarding the above information you can read our page on the property buying process.
For any other questions you may have on mortgages in Australia, enquire online with the Home Loan Experts (Mortgage Broker Australia), specialists in mortgages for overseas investors!