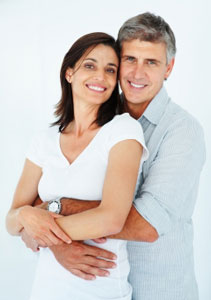 Are you a temporary resident of Australia, or are you overseas and planning to work in Australia for over 12 months? As a holder of a temporary visa you can apply for and be approved for a mortgage.
If I Qualify For A Loan How Much Can I Borrow?
To qualify you need to hold a Temporary Australian Visa. The size of your temporary resident mortgage will depend on the kind of visa you have, your relationship status and how long you have been employed in the country.
Unless you are married to an Australian citizen or have worked in your job in Australia for over 12 months, most banks and lenders will restrict your borrowing capacity to only 80% of the property value. All temporary visa holders can apply for 80%.
To apply for 90% of the property value you must be working in Australia for over 12 months. We work with over 40 different banks and lenders, one of which is willing to consider a loan this large. To be considered for a 95% loan, you must be married to an Australian Citizen or Permanent Resident and on a Spouse Visa / Partner Visa or on an Interdependency Visa.
In most cases temporary residents who do quality for a loan will receive up to 80 percent of the value of the real estate being purchased. Generally, it is a good idea for you to save up a down payment of at least 20 percent plus fees such as stamp duty.
Many people don't know that mortgage brokers are free to use in Australia! Please call us on +61 2 8668 4038 or enquire online to have an obligation free discussion with one of our mortgage brokers that specialises in lending to temporary residents living in Australia.
Spouse and Partner Visas
If you are either married to or in an intimate relationship with an Australian, most banks will consider you to be a lower risk. You are less likely to leave the country, and more likely to become an Australian citizen or permanent resident. The same is true if you're in a relationship with a permanent resident or citizen of New Zealand. This means that you may qualify for a 95 percent mortgage.
Some banks will treat you as though you already are an Australian citizen if you are in this situation. Buying a first home with your partner or spouse means you may also qualify for government benefits. Not all lenders are this generous, but if you find a good mortgage broker they can find out whether you are eligible.
Student Visas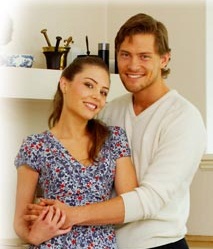 International students buying property or real estate is not uncommon in Australia. As with any mortgage application, you will need to demonstrate an ability to pay back the loan. Your family may also be able to guarantee your loan. You will need to talk our specialist on international student mortgages to find out if you qualify.
457 Visa
Temporary residents who apply for a mortgage in Australia have different visas such as the 457 visa. As above, almost anybody in this situation can apply for an 80 percent mortgage. If you are a medical professional, you may receive extra bonuses.
Have you been employed in Australia for at least 12 months and have some real estate in mind? We can help! Our mortgage brokers specialise in mortgage approvals for temporary residents. Enquire online our brokers will be in contact with you.
Will I Have To Borrow At Higher Interest Rates?
Borrowers do not have to worry about paying higher interest rated because they are foreign citizens. There are plenty of banks available that will offer the same competitive rates to you as to citizens and permanent residents.
Foreigners are often seen by banks and lenders as a greater risk. Whilst this does not affect interest rates, it may affect the percentage value of the property you are able to borrow, therefore increasing the size of the initial deposit. Of course, interest rates are lower on 80 percent mortgages than 95 percent mortgages anyway.
Our non-resident mortgage calculator will help you know if you are eligible for a mortgage in Australia.
Australian Government Approval Is Required!
As a foreigner, you are subject to review by the Foreign Investment Review Board (FIRB). In order to apply for a mortgage you will need to have your decision approved by FIRB. The laws set down by FIRB are primarily intended to prevent investors from buying real estate for speculation purposes, so they rarely conflict with the needs of temporary residents.
Second Hand Property – As a temporary resident, FIRB places few restrictions on your ability to buy a used home for your own personal use. The only requirement is to sell it if you no longer live within it. You do not have the right to rent out the property.
New Property – Restrictions on new property are even more relaxed. You can buy or rent out the property.
Land – If you buy land for a single dwelling, your only FIRB requirement is to begin construction on that land within 24 months. The same is true if you buy old property with the intent of demolishing it and building new property.
Applicants can make their life easier by applying for FIRB approval before applying for a mortgage. This way, they can shop for a home without concern.
Find Out More And Apply Today!
We have compiled more information in our sections on how to buy real estate and mortgages in Australia. Read these and you'll be well on your way to knowing all you need to apply for your own property! For more information on temporary resident mortgages you may also like to see the section on temporary visa loans on our parent website and company, the Home Loan Experts.
Current and future temporary residents need up to date and relevant advice. Mortgage Broker Australia has mortgage brokers that specialise in mortgages for all types of visa holders. Enquire online to find out more.