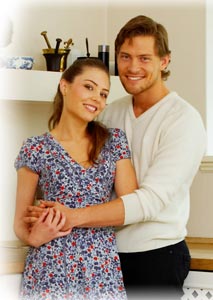 As a permanent resident of Australia, but not a citizen, you might be concerned about your ability to purchase a home. Lenders assess risks differently, so it is possible that you will encounter lenders who will make things more difficult for you.
Nevertheless, as a permanent resident you have virtually the same opportunities when it comes to borrowing money for property or real estate as an Australian citizen.
What LVR Should Be Expected?
A Loan to Value Ratio (%LVR) is what percentage of the property purchase price you are going to borrow. The primary question is whether or not you currently reside in Australia. If you are a permanent resident who currently lives in Australia, most banks will approach you the same way as an Australian citizen.
In most cases you will be able to apply for a loan up to 95%LVR, provided that you meet all the standard financial requirements.
On the other hand, if you are a permanent resident living outside of Australia, that is an Expatriate, it is more likely that you will only qualify for 80%LVR on your mortgage. You can read our page, Expatriate Australian Mortgage, if this concerns you.
While a high LVR means that you can buy a home sooner, be warned that an LVR above 80% means that you will be paying off the loan for a much longer period of time. Additionally, you will typically be required to sign up for lenders mortgage insurance.
Talk to a mortgage brokers such as those at Mortgage Broker Australia to find out what percentage of the property value you can borrow. All you have to do is enquire online.
Does it Matter Why You Have a Permanent Residency Visa?
It doesn't make a difference why you qualify for an immigration visa granting you permanent residency. The majority of banks will treat you the same, regardless.
Is the Foreign Investment Review Board Involved?
As a permanent resident, you do not need FIRB approval in order to apply for most common mortgages. Legally speaking, you can buy most of same real estate that an Australian citizen can. A permanent resident may not have an exemption if overseas.
You need to talk to a mortgage broker to find out more. You can also check the FIRB website for more information.
First Home Benefits
Qualifying for benefits like the First Home Owners Grant may be possible if you are buying your first home. This assists you in paying for the real estate. While you are not considered a citizen of Australia, your eligibility for the grant and other benefits is determined as though you were. Eligibility and available benefits will be different depending on where you live, so you will need to contact your local government office to learn more.
Foreign Income
Banks may be hesitant to grant you a loan based on foreign income. This is not a legal matter but simply one of policy with certain banks. Do not be discouraged if any given bank refuses to count your foreign income as a source that you can use to pay off your mortgage. There are many banks that will. To save time, discuss this over the phone before applying for a mortgage.
What if My Spouse or Partner is Not a Permanent Resident?
As with foreign income, banks will respond differently in this situation. Some banks will consider your spouse or partner to be a risk. Thankfully, there are many banks that treat your spouse or partner as though they were an Australian citizen, as long as you are a permanent resident.
Remember, banks base interest rates and LVR on their perceived risk. The only reason that a foreign citizen is considered a risk is because they are more likely to leave the country. Your spouse or partner is only as likely to leave the country as they are to leave you. When two Australian citizens break up, this has the same consequences for a mortgage, so your partner's foreign status is not a concern to many banks.
You can find out more about permanent resident mortgages at the relevant page our parent website, the Home Loan Experts.
Apply Online and be One Step Closer to Owning Property!
Mortgage Broker Australia has many brokers that specialise in permanent resident mortgages. Browse their website for more information or enquire online. By contacting a mortgage broker you are one step closer to owning a property!